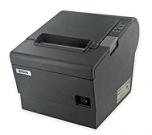 We have a special deal for a limited time only for the Epson thermal receipt printer we recommend.
Our price is $525 including GST and shipping anywhere in Australia – for orders received and paid for prior to 31/01/2008. It's an offer available to anyone.
Email us at sales@towersystems.com.au for an order form.
While hardware is not core for us, we have put this offer together because of the marketing features some our long term users with dot matrix receipt printers want to use such as sale sensitive coupons. The graphic features don't work on the old dot matrix technology.
By cutting the usual thermal receipt printer price by more than $100, we are making sexy software facilities accessible to more people. The marketing facilities are in the software today -no additional purchase is necessary.