We have started manufacturing CDs for our next software update. The photo below shows our robotic CD manufacturer in full swing in our Head Office. This duplicates 4 CDs at once, tests for copy quality and then prints the colour label.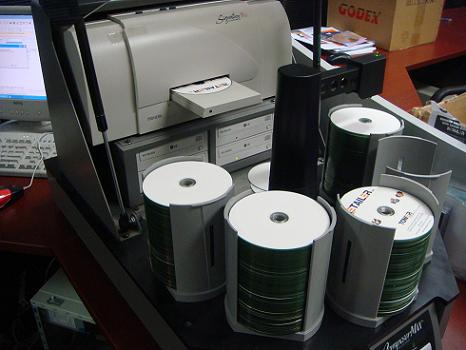 The CD contains the latest update to our software, the first for 2008, as well as a fresh install version for safe-keeping by our users in the event of a hardware crash. It's nice insurance which most software companies do not provide. It means that our users can get up and running without the need to have us send software. The fresh install version provides 30 days free access to the software.
we know from our customer research that our users prefer to receive updates by CD and to have control over when they install the software. We could provide a direct link and manage overnight updates in the small business market this is not preferred.
The software update has passed rigorous in-house testing as well as an extended beat program. As with previous updates, the release has been under the control of our QA people, once we gave them control of the GO button the update quality improved.