Our national Help Desk team has the best view in the office. The photo below does not do the view justice. From their desks they see all the shipping coming into the docks as well as across the bay and down to Geelong. It's a view visitors to the office admire. Here's how it looked this morning at 7am: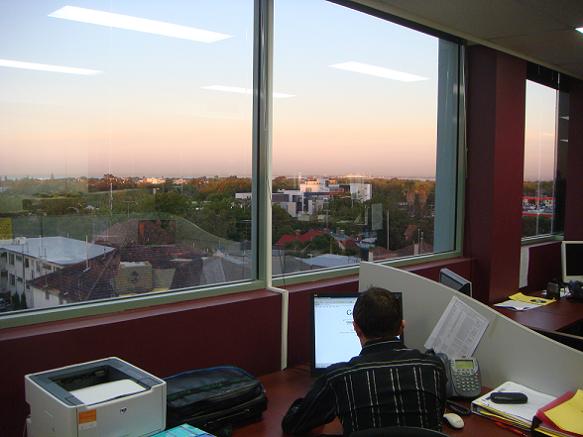 We have five workstations on the window and another four the other side of this room. We have help desk offices in Sydney and Brisbane too but, alas, they do not have a view like this one.
We've often talked about setting up a webcam of the view but have not got around to it yet. The closest we are to enjoying life outside while working is a set of binoculars in the room – to look at the shipping!