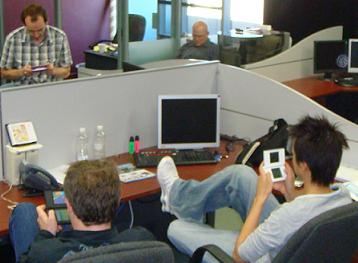 The photo shows what some of our team were up to at 7pm the Friday just gone.  Yep, playing computer games.  They're serious at it too.
On the left is Ben (group retail manager), next to him William (customer service), facing the camera is Andrew (software developer) and tucked in the right corner is Mike (hardware manager, customer service).
The lunchtime playing group is much bigger and noisier.