Being able to answer question queries at the counter is important in retail. This means being able to bring up query, reporting and other screens while you're in the middle of something else. Our software has handled multiple tasks (multiple screens at once) for years – especially through point of sale where handling questions at the counter is crucial.
Here is one of the any screens accessible at the push of a button from point of sale. It shows history for a title, when it's next due in and allows you to easily create a put away – this is logical since a customer asking when a magazine is due in is, in our mind, a putaway opportunity.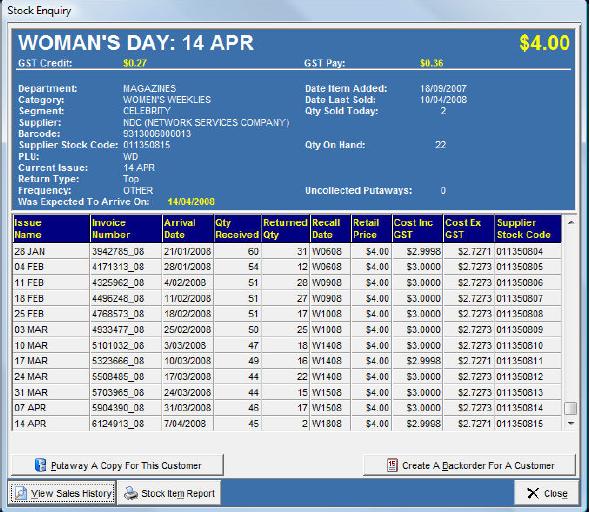 The design of the screen has been refined over years based on feedback from our users. The key is to make it as useful as possible without getting in the way.