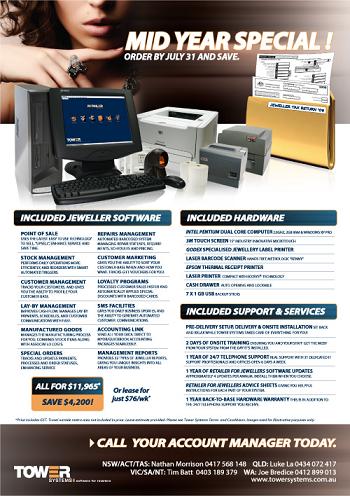 We have packaged an end of financial year special offer for jewellers. The offer is based on hardware, jeweller point of sale software, installation, training, help desk support and a year of free software enhancements.
At the heart of the offer is the latest release of our jeweller software covering sales, stock, ordering, manufactured goods and our soon to launch new repairs package.
The image to the left is a copy of the brochure being sent out by mail to all jewellers over the next few days.
The professionalism of our marketing material for jewellers and other marketplaces reflects the professional standards we apply to our software and support services. Our sales tell us this is appreciated.
Jewellers interested in our jeweller specific software can contact our team via email through sales@towersystems.com.au.