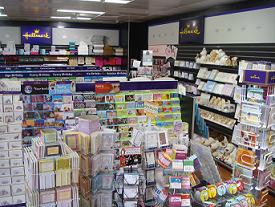 Owning our own newsagencies and card and gift shops has helped us develop some excellent facilities in the card and gift categories. We are happy to leverage this to our exclusive advantage by working closely and confidentially with suppliers on trials of new ways to leverage point of sale technology and supplier back office technology to drive sales and cut costs.
We have several projects under way, two of which are delivering excellent early results.
We are able to develop the software, text it is any or all of our six retail outlets and provide timely feedback to the supplier involved without the need to involve a third party. This is what makes Tower Systems popular for developing initiatives with an IT requirement. Our speed to market and ability to conduct confidential trials is easy.
It is rre we knock back a trial opportunity as we understand the importance of innovation in retail. If tchnology can help with innovation – through delivery or tracking of results – we are there with all the resources we can muster, from the back office software developers to our front line retail team.
In addition to the work with suppliers, is work we undertake with retailers directly. Besides supporting supplier 'links' to more than fifteen card companies, we provide retailers with the ability to compare supplier performance. This is important is more than one supplier is in the category in a store. We are committed to ensuring that retailers have a best practice tool set with which they can make the decisions necessary for their businesses to achieve its full potential. Our commitment in this regard is also driven by our ownership of retail stores.
There is nothing like walking in the shoes of your customers.