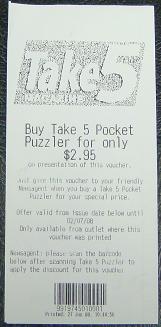 We are proud of what we have achieved in the last year connecting our point of sale software to suppliers of electronic products and offers. The technology advances have been significant. Certainly placing us ahead in each of our specialist marketplaces of newsagents, jewellers, bike retailers and gift shops. No competitor offers the external real-time links to electronic products and interfaces we have.
The latest of these links is what we have achieved around Kachingo. While this is still in the trial phase, the technology implementation is performing well, producing shopping basket sensitive offers without impacting the speed of the sale is a bonus for the retailer and the supplier supporting the offer.
The solution developed speaks volumes about the skill of our software development team in building a useful interface to a Linux based platform which connects to servers located outside the retail business.