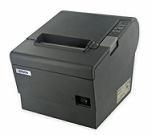 Six months ago we dropped the price of the Epson TM-T88IV by 34% to $525 including GST and delivery. We ran the offer for a month, extended it and extended it again. Yesterday we made the new price permanent. We were able to do this thanks to customer and supplier support.
While our core business is software, many of our small business retail customers like to have one technology supplier. Migrating to a thermal receipt printer is easier is they purchase from us as we can help with drivers appropriate to our software. Buying elsewhere leaves them on their own for installation, setup and other bumps they may encountr alon the way.
Given the buying preference of many of our customers we offer hardware as a service. As we are demonstrating with our receipt printer offer, our approach is to not abuse our privileged position. We have dropped our margin on the printer to enable to low price. We do this on other compliance or essential items as well, items we know our customers will prefer to purchase through us.
The receipt printer offer is extremely popular. The outcome for our users is better quality receipts and better business marketing opportunities.