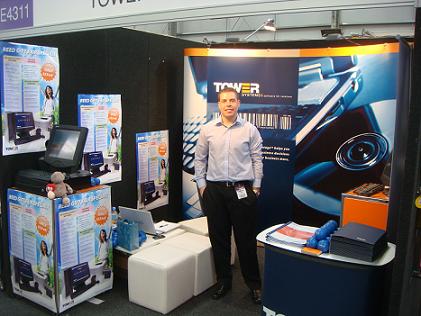 The first day of the Melbourne Gift fair was busy for us on our stand. There are many gift shop owners looking for software suited to their business. We also go to speak with more suppliers on the new standards for electronic invoices and electronic orders.
Tim Batt (in the photo) is managing the Fair for us. He handles sales in Victoria and South Australia. Tim has created a welcoming stand which is not too geeky and has space for fair-weary people to rest while they talk about technology.
We are surprised by the number of newsagents we met on the first day. A few years ago there would have been fewer.
Already we're certain that our investment in this year's Fair will pay off handsomely.