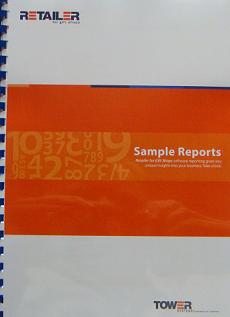 We have created new sample report packs for each of our markets. Each pack contains copies of key reports produced using our software. While we use these primarily as a pre-sales tool, they are also useful in showing existing users key reports which they can produce.
Good reports drive better business decisions and unlock better value from the IT investment. Too often, small business users ignore reports available in their point of sale software and therefore miss opportunities. The report pack seeks to make reports more appealing.
In talking up the reporting side of our software, we are not suggesting business owners handcuff themselves to their computer for hours each week. In our own retail businesses, we commit no more than 10 minutes a week to reviewing business performance reports.