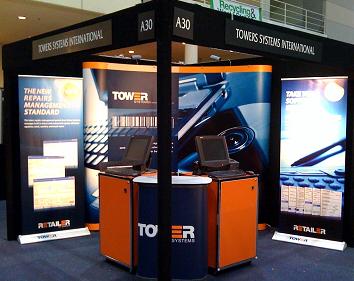 Our team at the JAA jeweller trade show here in Sydney these past few days have claimed it as the best jewellers show for us yet. We have some excellent sales leads, renewed contact with users and some good supplier relationships.  Our stand has been staffed by representatives from our sales, marketing and support teams.
We have been demonstrating our new repairs software. This is part of a major update for jewellers which is currently being tested prior to release. Feedback has been valuable.
The JAA show has also been useful for some of our work in the gift shop channel as some gift shops carry items represented by suppliers here.
We have also been demonstrating our new Retailer Mobile sofwtare as well as our more established multi store software.
The buzz on the floor of the show is intoxicating – it is great to see so many retailers upbeat about business and backing this with investment.