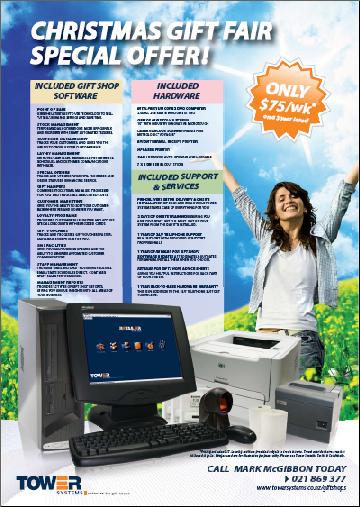 We cap a busy year of trade shows with the Auckland Gift Fair which starts tomorrow. The collateral for our gift shop POS software is a New Zealand version of that we have used successfully in Australia. Gift shop owners have reacted well to our presence at the trade shows – it is unusual for software companies to be at these events.
We create our marketing collateral in-house – as a showcase of the professionalism of our business. We see it as important that first contact with our company, through our marketing literature, reflects the quality of our software and our support services.
Too often, software companies have a poor quality shop front reflecting on poor quality and services.
How we present ourselves is important as it reflects our skills at representing other business data as is necessary in reports which software like ours produces.
Our full-time Graphic Designer, Vienna Chen, does a wonderful creating a professional and compelling image for our company for events such as the Auckland Gift Fair.