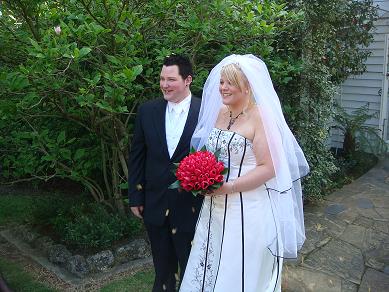 Amy Fletcher, my niece and a receptionist / administrator at our Head Office in Melbourne, yesterday afternoon married Damien Fussell.
It was a privilege to be at the wedding and reception. Amy looked stunning in a wedding dress which captured her unique style. Damien scrubbed well too.
Amy has been with Tower for two years.  She came to us after we had gone through a number of receptionists in quick succession. Her arrival brought a stability and charm this this most important part of our business.
We're looking forward to her return from honeymooning in Queensland.