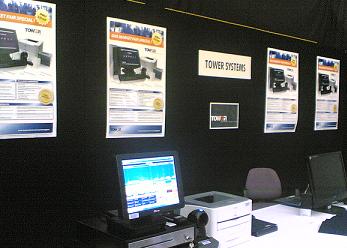 The GNS trade show on Sunday in Perth was a big success according to our team. Our stand was considerably busier, as was the whole show, compared to last year. More suppliers and more newsagents.
As we have found at other trade shows this year, the Tower stress balls were a hit and opened many conversations with prospects.
While the West Australian newsagent marketplace is strong, it has the relentless challenge of distance which separates it from the eastern seaboard experience. This is one reason why our approach in WA has always been local.
Thanks to Joe and the WA team for making the GNS trade show a success this year!