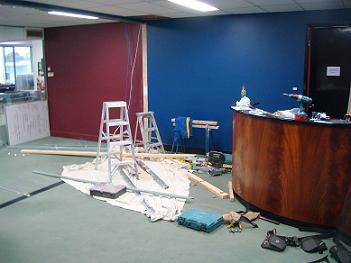 The reception area of our Head Office is a mess now that the renovations have commenced. While the resulting additional space will be welcomed, the next couple of weeks will be a challenge for everyone working here.
The changes will help us house extra people and provide additional private training and meeting facilities.
These changes, coupled with the new warehouse we have leased just two doors away, are important moves for us and for our customers.
Please excuse any construction noise which comes through on the phone.