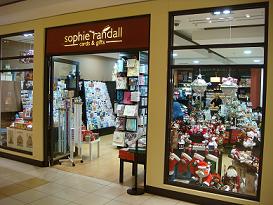 We have offered support for gift cards and gift vouchers for quite some time now. They are a great way to sell something when the customer is not sure what to buy. We use these ourselves in our group of four Sophie Randall gift shops with success.
In the case of our Sophie Randall gift card, customers can buy the card at one of our stores and redeem at any other. This is where it works well since we cover a fair bit of the Melbourne suburban area with the stores.
We have an excellent advice sheet for any of our users wanting to use the gift card / gift voucher facility as well as considerable personal experience on the card and offer variations in our retail businesses and others.