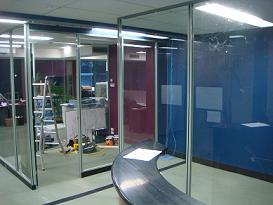 The major construction of the renovation to our Head Office is complete so noise levels in the office are more bearable. Now, the builders have moved to electrical and painting. This part of the project should be completed by the end of this week. Then we move on to furnishing the new offices and our new training room. We are also buying new furnishing for our board room.
This work will provide a welcome net increase of three offices and an additional second training room as well as a more efficient reception area.
Our reception and admin team are putting up with considerable disruption through this process.