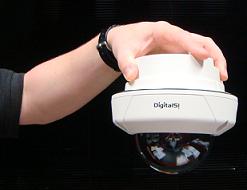 The PTZ (Pan, Tilt, Zoom) camera is a popular component of our point of sale integrated camera security system. It can be accessed and manipulated from anywhere in the world by anyone with an appropriate security clearance for access through the internet to the business. From a remote location you can see into the shop, pan to 360 degrees and zoom to ten times. This is fantastic flexibility. Customers who install the PTZ camera enjoy the flexibility they have in watching the business at key times when they are unable to be in-store live.
Our software allows you to get straight to video of specific transactions based on date and time, items sold, staff member or other criteria. This flexibility can save hours of time you might otherwise spend looking at video footage. We are enhancing our video links to further improve these facilities – these latest changes are on the back of advice from our users.
We were the first to introduce point of sale / security linked facilities years ago and to offer data driven video search capabilities.