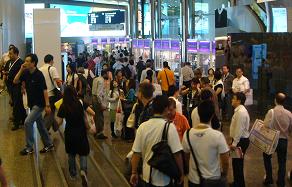 I have been in Hong Kong this week meeting with gift shop suppliers at a trade fair in which 4,000 suppliers participate. This has been a good place to progress this project since it puts us closer to the source of product for our customers. We are working closely with many suppliers to Gift Shops, in Australia and overseas, to enhance their technology link with their retailer partners. The outcomes from this are lower operating costs, fewer mistakes and better quality business decisions.  
We are working to eliminate more manual processes from the ordering, receipt of stock and stock management processes. By working with suppliers we have found that we are able to better serve our retail users.
Hong Kong this week has been an eye-opener on many fronts. Travel always is.