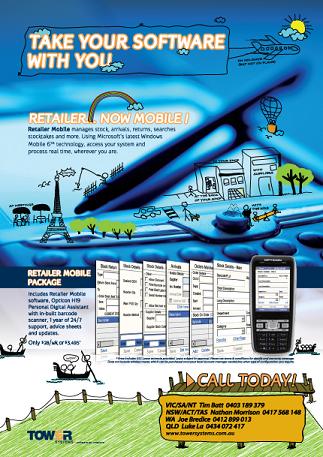 We have launched a new marketing campaign around our Retailer Mobile retail management software offer. Using this software, our users have access to data for their retail businesses from almost any location.
The new marketing material is a new direction for us, demonstrating flexibility and enjoyment – key elements of our software and Retailer Mobile in particular.
By providing access back to the store from any location, we are enabling small business retailers to make better business decisions. This is particularly useful at warehouses, wholesalers and trade show where ordering is undertaken. Relying on supplier data or gut feel is not good for the retailer.
This latest marketing collateral is from our own marketing team. I am thrilled since this pitches us differently to traditional software company. It reflects well on our approach to business and how we view ourselves. Enjoying what you do is key.