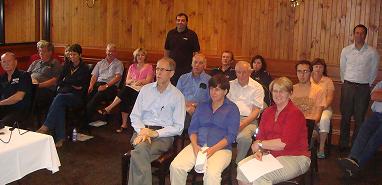 It was a thrill to be in Dubbo for our user meeting yesterday. I mean that sincerely. Besides having wonderful newsagents using our software in the region, it is always great to be meeting with people who want to get more from their businesses than being average. The questions from our users yesterday in Dubbo were different as were the suggestions for us to consider. It is the same in each city we visit as we travel around the country. This is why it is important for small business software companies to be accessible to their users, in their local regions, to ensure that all feedback in considered when developing new versions of the software.
The weather was wonderful so I snuck away to take a look around the town before my flight back to Sydney. It had been four years since I was last in Dubbo. The town has changed. It feels more developed. There are more major retail brands represented. This would be a challenge for independent retailers like many of those we serve.
It is a pleasure to see towns like Dubbo and meet with business people like those I met yesterday. It's part of the job I really enjoy.