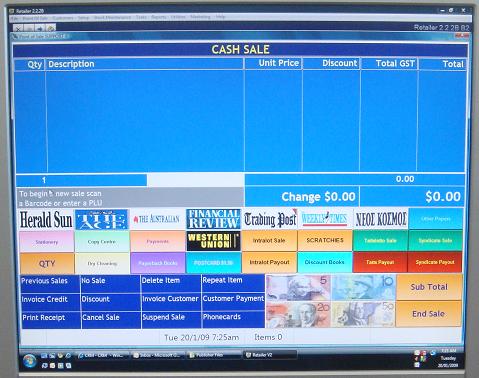 Our smart POS software cuts keystrokes at the retail sales counter.  This is a key goal of any retailer as reduced keystrokes mean reduced mistakes. time saved and more accurate sales processing.
Our users have complete control over the product and department touch buttons on the touchscreen – enabling them to include buttons for top selling products in their store.  The buttons can be changed as the needs of the business change – very easily.
While we supply our software with a libabry of icons for buttons, our users can easily upload icons of their own choosing – facilitating local customisation as appropriate to the needs of the business.
We recently compared our touchscreen to that of a major retailer.  Buying the same items using our software took half the keystrokes, leaving the sales clerk to have more time to focus on the customer.