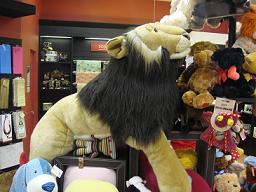 Our gift shop software and jeweller software help business owners manage fast moving stock items – like the small items next to the lion.  Where many POS software packages manage the negative, we pay due attention to the positive because it is these fast selling items which can deliver bonus returns to a retailer.
The lion in the photo is the item sales staff and management will traditionally manage.  It is big and hard to miss.  Using fast-seller tracking in our software, the top sellers are brought into focus in a way which ensures the business owner is more informed.
We developed our fast-seller reporting with businesses owners committed to this type of success outcome reporting.  The user involvement created a better outcome than we could have working in isolation based on what we thought was needed.