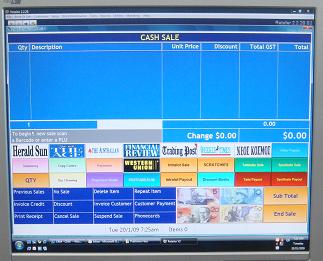 We have scheduled a point of sale training workshop for retail staff for next week. This online workshop is available free to staff working in businesses using our Tower Systems retail management software. It can be done at work or at home. Since no travel is required, there is a considerable time saving on top of the workshop itself being free.  Bookings can be made online at our website.
This workshop will outline how to make the most of our point of sale facilities – beyond traditional selling. People doing this workshop can expect to make fewer mistakes, complete transactions more quickly and feel more confident.
We will repeat this workshop regularly as it is proving to be popular with retail staff.
We run retail staff training in addition to management and business owner training because we believe in the need for those at the front line using the software to fully understand how to use our software properly and efficiently. The pay off for the business is considerable: fewer mistakes, more streamlined customer service and greater enjoyment for employees.