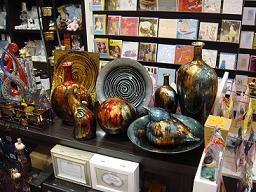 An Australian newsagency is a diverse and demanding business.  Exceptional business management tools are essential if you are to make the most of the opportunity.  Smart business management reporting is crucial to success.  Reporting such as floor space performance.  Understanding your return by allocated floor space is crucial if you are in a centre where the rent is $1,500 a square metre annually, or more.  Our newsagency management software provides this.  You can easily report on return on floor space.  You can also report on return on investment, return on shelf space, stock turn, return by supplier, return by department … many reports from many views.
But back to return on floor space and return on shelf space.  This is rare among systems, unfortunately for some newsagents.
Flexible thorough reporting is crucial to extracting the most from a newsagency is crucial.  I know because I own three newsagencies.  Even before I bought my first newsagency I ensured that our business management reporting was exceptional.
To help our newsagent user community get the most from their reports we run free training and provide a free consultation service.