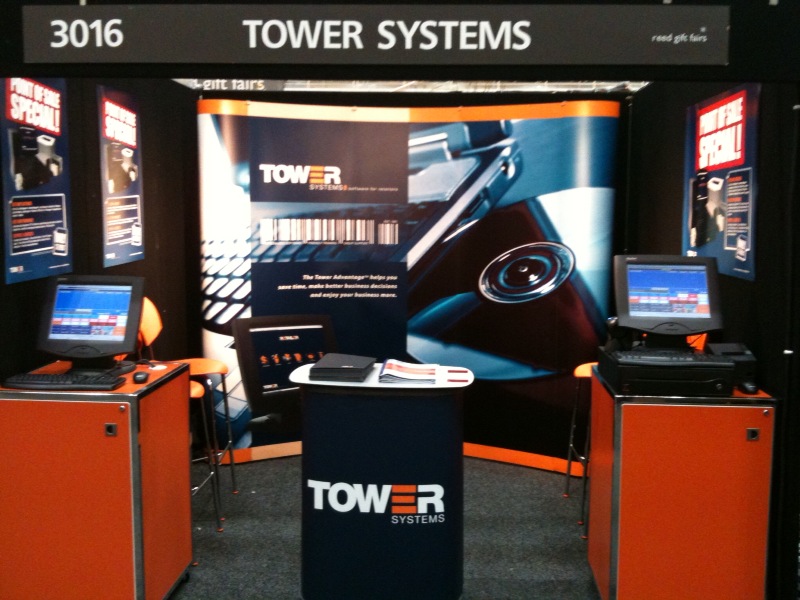 Our stand at the Reed Gift Fair in Sydney from today through to Tuesday is open for business with the latest gift shop software on show.  Attendees at the trade show will get to see our point of sale, stock management, back office, lay-by, loyalty club, theft reduction, reordering, business management, customer service and multi store management facilities for gift shops and other businesses likely to be represented at the show – such as newsagents.
Our gift shop software is selling well and to store owners and has been endorsed by many suppliers keen to trade electronically with gift shop owners.  We continue to innovate, releasing new facilities this year to add value to the gift shop offer.  Many of these innovations are as a direct result of gift shop owner suggestions.
There is no  better way to demonstrate support for a marketplace than to  support their industry trade shows.
The photo was taken of our stand this morning, a few minutes before the fair opened.