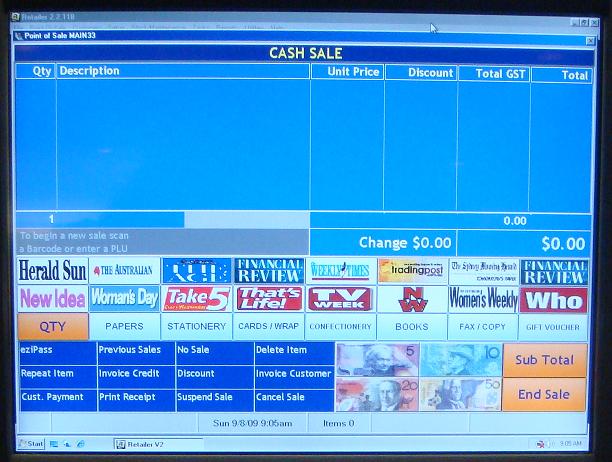 Efficient customer throughput at the sales counter is vitally important in retail.  We reflect this in the design of our point of sale software.  We empower our users to easily change touch buttons on the screen – so there is no thinking about which button to press.  We also provide large buttons – important if you have blokes (with big fingers) using the system.
These are small but important points in making point of sale easier, faster and more enjoyable for retail staff.
The screen in the photo is the POS screen for one of our newsagent customers.  They set this up themselves based on the top selling items they are likely to not scan.  To change a button takes a minute or two, making it easy to finesse the layout based on experience.
In addition to user definable touchscreen buttons, our software supports PLUs – codes set by the business for quick selling items – as well as barcodes.