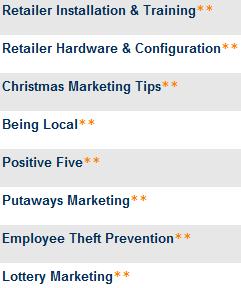 The free marketing tips available to anyone at our website generate considerable traffic through Google and other searches.  I checked this out yesterday following contact from a business owner in the US who has had success with some of the tips.  His contact was timely as I am putting together tips for Christmas 2009.  He asked for suggestions in a couple of new areas and showed me how advice I wrote for one type of business is useful in another a different niche.
We have published retail business advice and marketing tips for more than twenty years.  It's something we enjoy and a way we add value to our customer relationships as well as relationships with the broader retailer community.
Our Christmas 2009 marketing tips should be on the site by Wednesday next week.