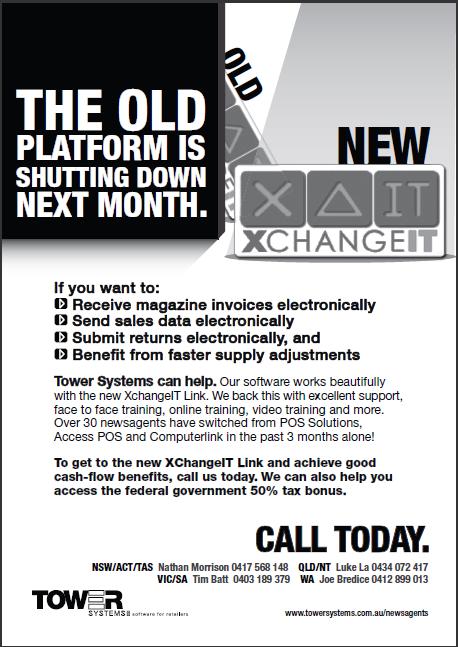 We faxed newsagents yesterday with an offer of assistance on moving them to the new XChangeIT Link platform.  This fax is further evidence of our commitment to helping newsagents transition to the new EDI platform.  Key to the fax is advice on transition moves.
With the old XChangeIT being shutdown by the magazine distributors next month, we along with magazine distributors and XChangeIT themselves are communication across multiple channels to help newsagents make the transition in time.
We can provide more practical help than any other software company as we are using the new XChangeIT Link in our own newsagencies -this personal experience helps us create more useful and plain-English advice.
Newsagents needing to upgrade hardware to cope with the new XChangeIT Link platform will most likely be eligible for the federal government 50% tax break.  We can point them in the right direction on this.