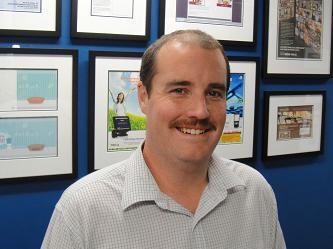 Gavin Williams our general manager has been growing a mo in support of Movember. he thinks he looks like a porn star.  Hmm….
If you'd like to support Gavin's fund raising efforts please click here. You can also Write a cheque payable to 'Movember Foundation', referencing my Registration Number 252866 and mailing it to: Movember Foundation, PO Box 292, Prahran, VIC, 3181. Remember, all donations over $2 are tax deductible.  Thanks for your support.
Movember is now in its sixth year and, to date, has achieved some pretty amazing results by working alongside The Prostate Cancer Foundation (PCFA) and beyondblue: the national depression initiative.