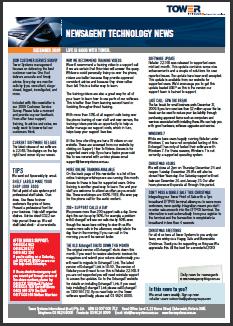 Our December newsletter for newsagents, mailed last week, is a mixture of news, advice and support access information.
In addition to news, the newsletter also included an up to date list of free online training we offer through our Training Academy.  The feedback we are getting from those who have participated in online training is excellent.
The red box in the bottom left corner of the newsletter details our help desk support and after hours support numbers.  We want to ensure that contacting us is easy for our customers.
We find that sharing information with our customers through multiple means helps drive better engagement – hence our commitment to this paper based newsletter in addition to our weekly email newsletter.