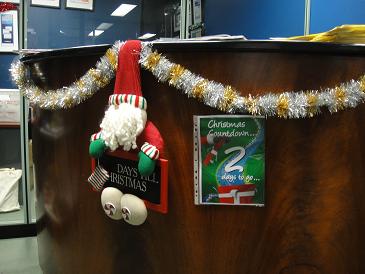 As is tradition, we decorated the office to bring some Christmas cheer in a few weeks ago.  We've also enjoyed gourmet mince tarts and some other delights.  Tomorrow, we'll throw on some lunch and drinks before everyone heads to family and friends for a few days R&R.  We close mid afternoon until Tuesday morning.
In among all this Christmas cheer, we continue to focus on responding to support calls, push forward on our next software update and close good business – December has been an excellent month.
While all of our offices will be closed from tomorrow afternoon, our after hours service will continue.