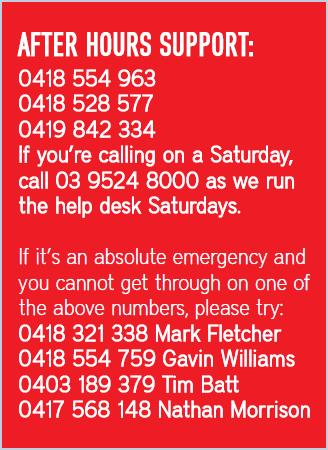 We publish our after hours support and customer service escalation numbers in our weekly email, user documentation, advice sheets, on our website, on bright cards we give twice a year to all customers and on our monthly newsletter.  I lifted the image on the left from our January 2010 newsletter.
It is easy for a software company to say that they provide good service.  We back our words with action and back this with transparency of easy access to support phone numbers and the numbers of management people.
As the owner of Tower Systems I am happy for my number to be called by any customer with a concern about service.  This makes me and everyone in my company accountable for our customer service promise.