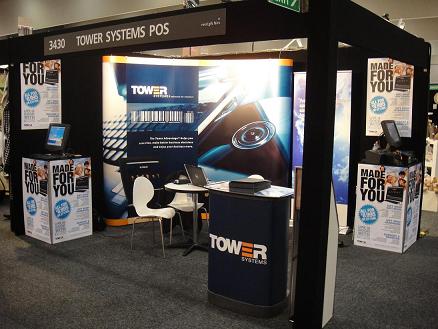 Our stand at the Melbourne Gift Fair has delivered excellent new leads for us over the last three days.  We also got to meet with many existing customers as well as with many gift suppliers who can make good use of our technology.
The configuration of our stand made it easy for us to talk with multiple groups at any one time.  This was important given the show traffic as well as the number of businesses we met having more than one outlet – common in the gift space.
We used the Melbourne Gift Fair to roll out the first phase of new look and feel marketing collateral for 2010 as well as our new software release.  The reaction was excellent.
As we anticipated, visitors to the trade show and our stand came from the gift retailer, jeweller and newsagent channels.
This has been our first Trade Show for 2010 and even with one day left to go we're feeling good about the interest retailers will have in technology this year.