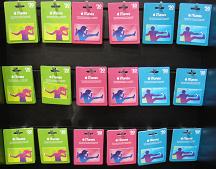 Selling iTunes cards through our newsagency point of sale software offers an excellent opportunity to our retail partners to add value to existing transactions. Our software makes selling the cards easy and fast.
Having our own newsagencies to finesse the selling iTunes cards helps.
We continue to look for electronic product to add to our already extensive suite.  Suppliers with electronic voucher products they would like to offer through newsagents should make contact with me through our company website.