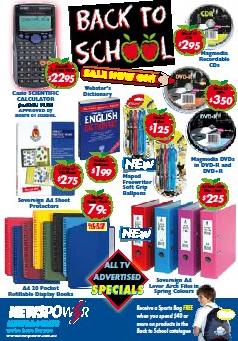 Catalogues are crucial to driving new traffic into newsagency businesses. Back to School, Christmas, Mother's Day, Father's Day, Ink … there are many catalogue opportunities each year for newsagents to use to attract new customers.
Tower Systems offers a structured approach to suppliers and newsagents for handling catalogue business. This helps both sides get the most of the opportunities. from electronic files to marketing opportunities to performance tracking to reordering, our Point of Sale software helps key newsagency channel stakeholders – newsagents, wholesales and suppliers – to leverage each catalogue to its full potential.
We are currently working with several suppliers on new initiatives to strengthen the offer around catalogues for the Tower newsagent community. New smart tools have an opportunity to live the commercial benefits driven by catalogues.
We see our investment in helping develop smarter catalogue initiatives as valuable in helping newsagents get more from their businesses.