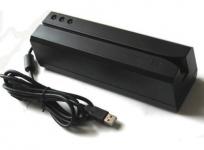 Through the e-commerce facilities on our website, Tower Systems customers can easily purchase a magnetic swipe reader necessary for selling iTunes cards using our popular eziPass software.  Retailers swipe iTunes cards through the reader to activate them at the point of purchase.  We made the software change for selling iTunes cards available for no cost to our customers.  iTunes cards have the potential to significantly improve the value of a sale given the respect for the brand and the ease with which they can be added to a basket at the counter.
While not all batches of iTunes cards require a magnetic swipe reader, some do, hence the advice to be prepared.
eziPass is the most popular computer based electronic voucher vending platform among Australian newsagents.  With more than 1,000 live sites, newsagents have voted their support for this Tower Systems exclusive initiative.