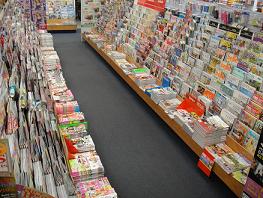 Now that the new XchangeIT platform is well settled, the magazine distributors and others are considering the next steps they can take to improve efficiencies in the channel. We are pleased to be participating in this process of consideration.
While newsagent suppliers have their own needs, we are robustly representing the needs of newsagents and their desire for time saving improvements, greater certainty on supply changes and improvement in cash flow.
We have been gathering information on enhancements newsagents want to see on our recent national face-to-face user meeting tour. This feedback has been excellent and timely.
As newsagents ourselves we understand the need for continual improvement in the newsagents / supplier IT connection more than a traditional software company.
Our position is enhanced by the size of our newsagent user community – more newsagents use our software than that from all other software companies combined. This makes for a tight and attractive test pool for innovation.
The benefit of the size of the Tower Newsagent community and our personal connection with newsagents is reflected in several exclusive newsagent supplier initiatives delivered already in our software. It will be further evident when other enhancements are delivered this year. We have two key initiatives in early development already.
The economic challenges of the last year and a half have driven suppliers to look for ways to improve efficiency in the newsagency supply chain. Technology is playing a key role in this and will continue to do so for some time.
As more innovation is delivered by ourselves and other software companies, the gap between newsagents with technology and those without will grow. I expect to see suppliers treat technology enabled and compliant newsagents differently to those using manual processes. This could lead to a class divide between newsagents and even see a different in the shingle above the door.
Tower Systems continues to help newsagents embrace technology for the first time. We do this through a flexible pricing model and other forms of assistance, particularly for smaller newsagencies which might otherwise not justify an investment in technology.
The real asset of the newsagency channel is the geographic spread of newsagency businesses. We are committed to helping the channel work as a channel and thereby leverage this asset.