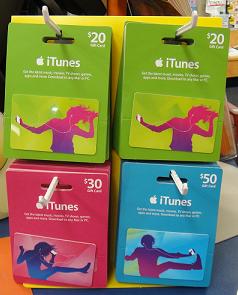 More and more Australian newsagency businesses are taking on the iTunes cards.  They can be sold and recharged directly from within our Point of Sale software.
The newsagency is a logical place for purchasing iTunes cards since many are purchased as gifts and newsagents sell close to half all greeting cards sold in Australia. iTunes cards are part of a large suite of electronic products available through our software without newsagents having to carry stock.  We pioneered this direct from Point of Sale platform for newsagents some years ago.
We vend the products through our integrated eziPass platform.  There is a stand-alone version for newsagents without our POS software wishing to access the products.