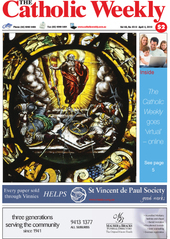 The Catholic Weekly newspaper has implemented Tower Systems' newspaper distribution software to help manage key parts of their business.  They join a growing number of newspaper publishers in partnering with Tower Systems to drive business efficiency.
Our newspaper distribution software makes it easy for publishers to manage subscriptions as well as direct supply to newsagents and other outlets.
Our software creates electronic invoices in a form which newsagents and others can easily import directly into their computer systems.
Working with newsagent suppliers enhances the services we offer newsagents.  Understanding more about the supplier side better informs decisions we make for and with newsagents.