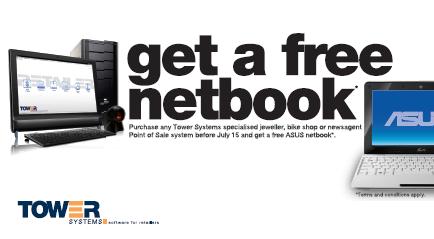 In keeping with our long standing end of financial year tradition, we are launching a special offer to mark the occasion.  This year, our special offer is a free ASUS netbook computer with each system ordered at a published price – including our published special offers.
The free ASUS netbook could be for home or business use.
The free netbook offer will run until July 15, 2010.