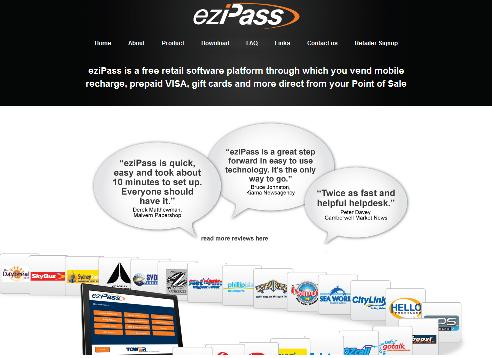 Selling Phonecards, calling cards, mobile phone recharges, Citylink passes, tourist tickets and Blackhawk gift cards got easier for retailers this week thanks to the new eziPass website quietly launched.
eziPass is the preferred vending platform for well over 1,000 retailers now. It is also the preferred platform for many suppliers.
Through the new eziPass website, vendors and retailers can more easily read about and access the benefits of eziPass.
It represents further evidence of our pursuing of change for our own growth as well as the growth of the retail businesses with which we work.
eziPass is available as a standalone product working on any computer with a broadband connection as well as in an integrated form within our own Point of Sale software.  eziPass is free software for any retailer.