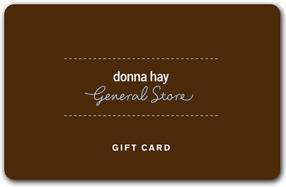 Many of our customers are embracing proprietary gift cards, cards which are branded to their business.  Just like the cards we have made for the Donna Hay General Store – users of our Point of Sale software.
With these business specific gift cards, our customers are able to achieve sales when their customer is unsure.  They are also able to bring forward the cash-flow benefits of the sale.
Using the comprehensive gift card facilities in our software, our customers can manage balances and other administration aspects of their gift cards – easily and from the sales counter.
Thanks to good contacts in China and our in-house design team, we are able to produce cards to a high standard and with appropriate security for the business.