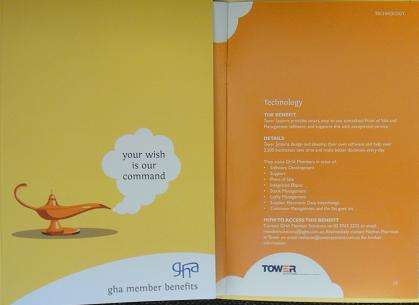 We were thrilled to see promotion of Tower Systems in the recent member benefits pack sent out by the Australian Gift and Homewares Association.    (See photo)
Our gift shop software is a key benefit for GHA members, delivering access at a special GHA price to excellent business productivity software.
Through the GHA relationship we are able to help gift and homewares business owners improve their businesses and strengthen the overall channel as a result.