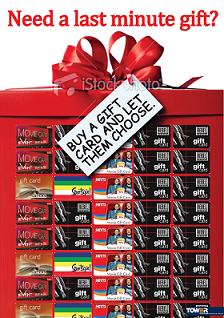 With more than 150 on our newsagent customers now signed up for offering the Blackhawk gift cards, we are working hard to help them attract customers.
The image shows the second marketing poster we have created.  This will be released once we have final approval from Blackhawk international. Our approach to the Blackhawk opportunity shows off the Tower Systems difference.
From the free marketing collateral, to our advice sheet, FAQ document and other support at our eziPass website and over the phone, we are show the difference between merely offering a product through our software and providing genuine support.
We are showing how a proactive Point of Sale software company goes beyond the software and technical support and helps customers unlock the full value of the business opportunity.
Our approach to Blackhawk provides another opportunity showing sales prospects the Tower Systems difference.