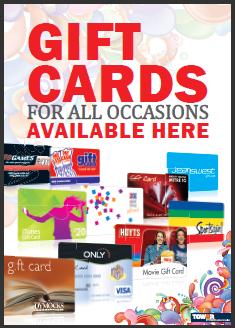 Our exclusive artwork promoting the sale of Blackhawk gift cards has just been approved by all stakeholders. We will contact our newsagent software customers over the next couple of days with details about accessing the two posters.  This artwork is only available for retailers selling Blackhawk gift cards through our software.
We are proud to be the only company offering this channel specific marketing collateral. We invested in the collateral to help our retail partners make more money from the sale of gift cards.
Our development of this marketing collateral further demonstrates the Tower Advantage TM.