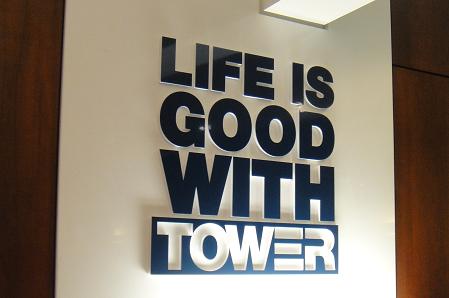 Last year, we adopted the Life is good with Tower value statement.  We have introduced it in marketing collateral, our website, uniforms and now in our new head office – facing visitors as they walk into our reception area.
It is a pitch to prospects, a statement to our suppliers and a reinforcement to our team.
This is another part of the branding of our new head office in Hawthorn.