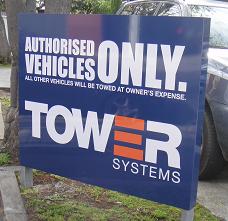 Even out in the car park of our new Head Office we have invested in branding our new space.
We have had two all-weather signs made to make the office easier to find for visitors and stop others parking in our 12 car lot.
Our marketing people have taken care to ensure that all of the branding has been done in our corporate colours, reflecting our commitment to the brand.