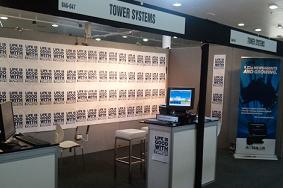 We received some excellent new newsagency software business opportunities at the Brisbane GNS Market Fair this past weekend – from newsagents without a computer system and from some with.
With a couple of software companies reducing their focus on the newsagency channel newsagents are keen to partner with a reliable and well established software company.
Tower Systems already serves in excess of 1,700 newsagents and the benefits of this extraordinary customer footprint were on the show with innovative software, leading-edge hardware and friendly support services.